Leading commission | Exclusive offers | Best rates available
A POSITIVE STORY....
From a humble serviced office to our own purpose built office, we have certainly seen it all. After one recession, 4,000 completions and more than 150,000 tea bags (easily!) we are now at the forefront of the intermediary market for packaged and advised service propositions. But it didn't start that way…
TODAY, WERE FEELING POSITIVE...
We have contracts with over 5,400 Appointed Representatives and signed Introducer contracts with 3,000 Directly Authorised firms. This makes us feel immensely proud, especially when I recall Chris and I sat waiting for the phone to ring for that very first time, following our launch mid-credit crunch!
And we support intermediaries not only over the telephone but face-to-face too, with nearly 3,000 visits made by our Regional Account Managers in just 12 months.  We like to go the extra mile.
Most importantly, we have surrounded ourselves with a team that most businesses would be envious to have, passionate individuals with copious specialist lending experience and a fierce determination to deliver perfect service.  It is our team's passion for excellence that makes Chris and I feel positive, every day.
8400
Intermediary partners
8400
Intermediary partners
WHAT WE CAN OFFER
Ultimately we exist to help you provide the best outcomes for your clients and help you complete more business.
As the UK's leading specialist packager, we promise you:
Your client will be given the very best rate for their circumstances, every time
We will provide market leading exclusives in our chosen markets
You can gain the very best commission package for your referral
We will release commission within 24 hours of funding
You can source product options online or by contacting our broker support team
You will deal with our dedicated, expert teams from application to completion
We will ensure you are updated on your cases in real time
We can attend your offices to assist you create more opportunities for your clients
We continue to invest in our team and systems to offer the very best service to you
Your client remains yours. We will not engage with your client for anything else.
OUR AWARDS
The Positive team is incredibly proud to have been recognised with numerous industry awards and nominations; which is all due to the expertise and hard work of our dedicated team. We can't wait for you to benefit from our award-winning service.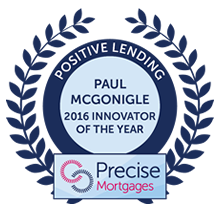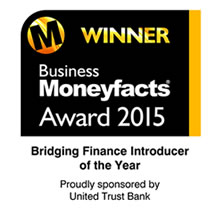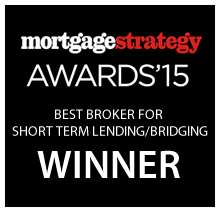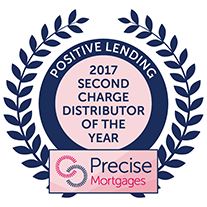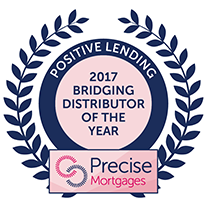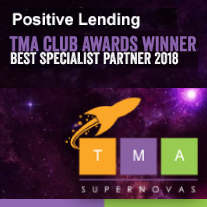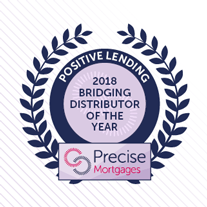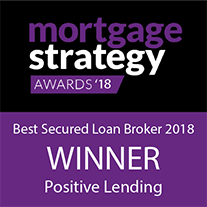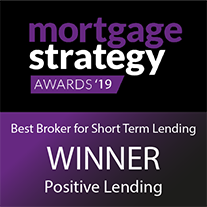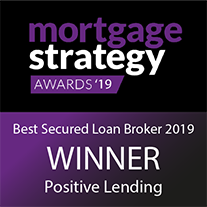 SUPPORTING YOU
Every year we assist over 3,000 intermediaries with their specialist enquiries. Our unique approach to customer-centric funding is at the core of everything that we do. That is why we are the partner of choice for many lenders, networks and key brokers.
Work with Positive Lending and you will gain exceptional support from our:
Regional Account Management team, visiting over 3,000 intermediaries per year
Broker Support team, quoting over £1bn new enquiries per year
Business Development Managers, with over 100 years' combined experience
Underwriters and Sales Support teams, who we consider the engine room of our business
Dedicated compliance team ensuring your clients are always treated fairly
Marketing team, with over 60 years' experience in the specialist lending sector.
Expect the very best in exceptional customer service, from the best specialist broker in the UK.
WHAT OUR CUSTOMERS SAY ABOUT US
I have found your company to be very helpful and professional. The loan has made a massive difference to my ability to manage my finances. Thank you very much!
Our case wasn't exactly plain sailing but that was no fault of the staff at Positive Lending. They always fought our corner and kept us fully informed. I can't praise Gabbie enough, she has been wonderful often going above and beyond to help us. Thank you!
Matt Vincent, Declan Thomas, Nick Shephard & James Alexander were all exceptional!! Very informative. Communication was excellent and response was prompt. We will be doing business with you all going forward. Hope your customer services stays that way.
I would like to thank you for the fast and professional service you have provided, many thanks for your assistance.
Dave, At last! Thank you so much for all your help, your support, and your kindness and patience. These last few days have been a nightmare and without your quiet reassurance I think I would have given up. You and Anna have certainly earned your keep! My sincere thanks.
Gabbie and Declan were excellent; helpful, human, friendly and professional. Well done both – another satisfied customer!
I just wanted to drop you a quick email to let you know how impressed I am with the work done by James and the team on this quite difficult and delicate client. As you may recall, this client is very asset rich but as he is over retirement age it was impossible to obtain a mortgage. Positive Lending have really gone above and beyond to react to all the difficulties presented by the ex-wife, etc. Thanks again. Emma came to our team meeting in January and I know a lot of us are using Positive Lending.
Thanks for all the teams help, was really impressed with everyone's service.
Both David Hounsell and Anna Lewis were extremely efficient knowledgeable and their tenacity is a credit to Positive Lending. They did their utmost and went above the call of duty to complete the transaction.
I would to thank a great member of your company for all their help & assistance with the following up on my bridge loan with your company. I found her very very helpful with all areas of the process of the bridge from start to finish.
Thanks you for all your time and help - it's been lovely speaking to you. Would definitely recommend you and Positive Lending.