Experience our Positive Promise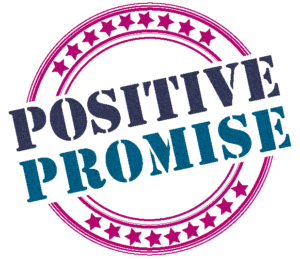 At Positive Lending we never stand still. In 2021 we have grown our mortgage business by 650% by focusing on expertise and technology to ensure that we offer you the very best solutions. We are so confident that we can continue this fantastic service we are happy to offer you the Positive Promise
Submit your specialist residential mortgages and BTL mortgages to Positive Lending and we promise you:
⭐  We will never miss your phone call to our mortgage desk for new enquiries
⭐ Any packager fee charged is competitive
⭐ All cases can be discussed over the phone with our experts
⭐ All email cases for new enquiries will be actioned within 4 hours
⭐ DIP approvals will be actioned within 4 hours
⭐ We will submit the case to the lender within 24 hours of receipt of requested documents or let you know if there is anything still required
⭐ You will receive a comprehensive email from our underwriters with one shopping list and document suite for completion
⭐ You will receive automatic case updates via our system
⭐ You will receive a weekly update on all of your live cases
⭐ We will never be beaten on commission
⭐ You will gain access to our exclusives and semi exclusives
⭐ We will pay you promptly – before the lender pays us and usually before a club releases commission too
With 31 lenders on the panel specialising in the complex cases we can assist you with the very best solutions for your clients, every time.
WHAT OUR CUSTOMERS SAY ABOUT US
Matt Vincent, Declan Thomas, Nick Shephard & James Alexander were all exceptional!! Very informative. Communication was excellent and response was prompt. We will be doing business with you all going forward. Hope your customer services stays that way.
Our case wasn't exactly plain sailing but that was no fault of the staff at Positive Lending. They always fought our corner and kept us fully informed. I can't praise Gabbie enough, she has been wonderful often going above and beyond to help us. Thank you!
I would to thank a great member of your company for all their help & assistance with the following up on my bridge loan with your company. I found her very very helpful with all areas of the process of the bridge from start to finish.